AHOY has become a second family for apprentice, Keon Ste-Croix.
The 24 year-old hasn't looked back since he applied to the AHOY's Pathway to Employment scheme.
Before enrolling, he had looked at a number of different courses: ''Ahoy was my first choice. There was a lot more room for growth outside of coaching.  All the other opportunities would only allow me to stay in the coaching world.''
Keon, from East Dulwich, found his horizons expanded as soon as he started the 15 month Apprenticeship Programme.
He along with 5 other apprentices who joined the scheme in late 2020 took to the water, swiftly picking up power boat, sailing and rowing skills – earning the gold standard Royal Yachting Association qualifications including crucial First Aid and VHF Radio.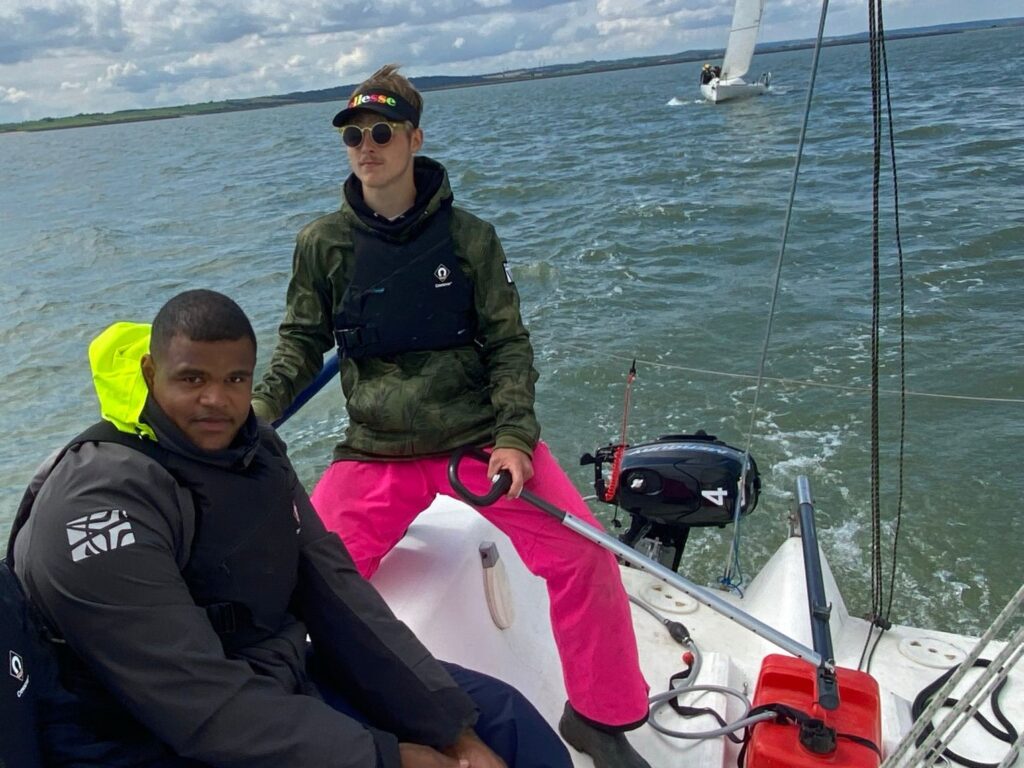 ''What this course has done for me, was open me up to a world that I would have had no idea of. It is the first time in my life where I have actually seen people passionate about their work.''
The apprentices quickly developed strong bonds: ''We're like brothers. We are family.  The water sports world is quite small, so everyone knows each other.  It's been like a second family.''
The apprentices engage in all aspects of the charity and offer peer to peer support to younger groups who visit AHOY to gain their own experiences of the River Thames
With the project approaching its final few months Keon has already lined up a job. He was offered more than one position and has opted to become a lighterman with Cory Environmental – a waste management company that uses the Thames as a 'green highway' to transport the capital's rubbish.
''AHOY provides an opportunity and experience you'd probably never get anywhere else. It's definitely changed my view on how I see work and it has developed a passion for work.''
Lead Apprenticeship Tutor, Zak, said: ''The AHOY Apprenticeship Programme is designed to provide people with opportunities. The apprentices learn, practice and then pass on their knowledge and skills to others involved in the charity with an overall aim to progress on with their careers. '
'Keon says he wouldn't hesitate to recommend the apprenticeship to anybody – especially for those less fortunate.